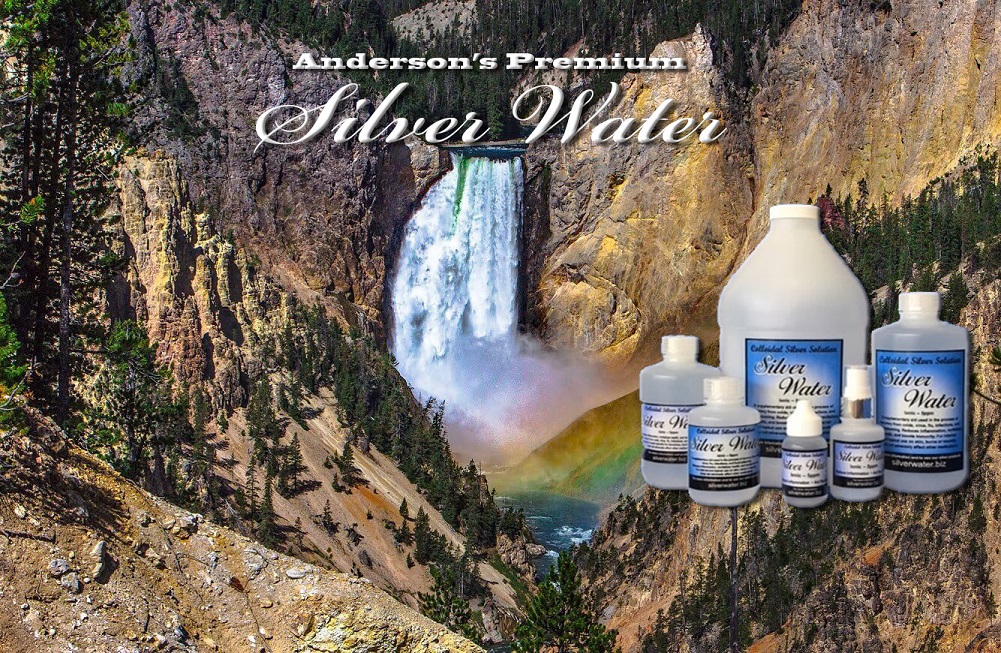 Colloidal Silver Solution
Ionic - 5ppm
How it Works

Proponents of colloidal silver claim it is effective against every virus and illness and does not adversely affect other medications. Scientific studies have shown that pure silver quickly kills bacteria, even the super-bacteria that evolve after overuse of conventional treatments. Silver acts as a catalyst, disabling an enzyme inside diseased cells. It is not consumed in the process so it is available to keep working again and again. Silver Water may be taken internal or used topically on skin for burns or wounds.

See our Products
Here
Like us on Facebook

Ionic Colloidal Silver Solution at 5ppm
Copyright © 2009-2018 Silver Water. All rights reserved.
siteamp